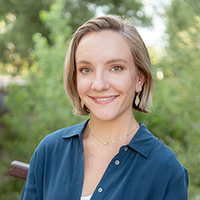 Carrie Thorsted is the Founder and Owner of Creating Clarity Accounting, a full-service accounting firm that specializes in serving eCommerce businesses. Carrie's mission is to help clients understand their financials in a clear and unintimidating way. She is passionate about helping her clients succeed; she works diligently and provides a strong framework to each client she works with so that they can reach their business goals and gain financial clarity.
Creating Clarity Accounting offers a variety of services to eCommerce businesses, including accounting, tax preparation and planning, bookkeeping, payroll, and profit guidance. As a Platinum Certified QuickBooks ProAdvisor for QuickBooks Online and a Xero Certified Partner, Carrie also offers a wide range of services for QuickBooks and Xero, including setup, implementation, system automation, consulting, training, and more.
Some of Carrie's recently completed projects include:
Setting up and managing inventory systems and processes for a rapidly growing online skincare company.
Helping a client overcome and pay off $150,000 worth of debt in 6 months
Streamlining workflows for an online tech company to cut costs and gain efficiency
Working with an online retail company to set goals & monitor KPIs so that they could plan for future growth and make better financial decisions
Prior to starting her own business, Carrie co-owned a professional cleaning company and gained valuable experience as a manager of a retail store.  She is a charter member of the Digital Bookkeepers Association.
When she's not busy with work, Carrie is a huge fan of exploring the great outdoors. She especially loves to participate in all the fun and exciting outdoor activities with her family, such as hiking, climbing, camping and canoeing.